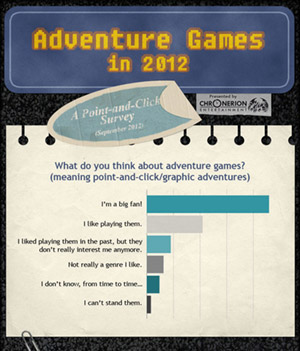 From today on our "Adventure Games in 2012" survey is available in English as well!
The German version ("Adventure Games im Jahr 2012"), which has been online since  13.11.2012 can be viewed here.
Both versions of the survey and more surveys in the future can be viewed on the "Surveys" page.