The German Adventure Gaming website Adventure Treff elected "Being Her Darkest Friend" as Fanadventure of the year in their "Adventures of 2015" awards! We feel tremendously honored, thank you so much!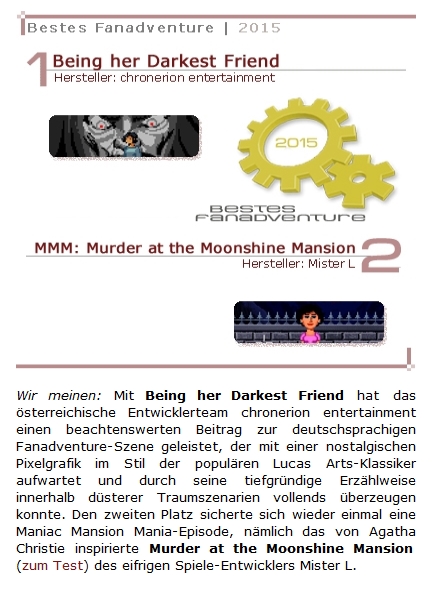 English translation: "We think: The Austrian developer team chronerion entertainment accomplished a remarkable contribution to the German speaking fan adventure scene. "Being Her Darkest Friend" fully convinced with nostalgic pixel graphics in the tradition of popular Lucas Arts classics and deep storytelling within dark dream sequences."
In addition, it was voted 2nd best "Fan adventure of the year" by the readers of Adventure Treff.
Thanks so much!!